We are not affiliated with any brand or entity on this form
Get the free dmv cdl pre trip inspection checklist form
Show details
Hide details
ETP CDL PRE-TRIP INSPECTION AND SKILLS EVALUATION Scoresheet STATE OF CALIFORNIA DEPARTMENT OF MOTOR VEHICLES pre-VIP must be passed before skill/road tests are taken. To pass the skills test, you
Get, Create, Make and Sign cdl skills test score sheet california
Get Form

eSign

Fax

Email

Add Annotation

Share
How to fill out dmv cdl pre trip
How to fill out DMV CDL pre trip:
01
Begin by familiarizing yourself with the vehicle: Walk around the vehicle and inspect each part, including the tires, lights, brakes, suspension, and fluids. Take note of any visible damages or issues.
02
Next, start the engine and check the gauges and warning lights to ensure they are functioning properly.
03
As you progress with the pre trip inspection, check the vehicle's exterior. Inspect the lights, reflectors, mirrors, windshield wipers, and horn. Ensure that everything is in working order.
04
Move on to the engine compartment and check the engine oil level, coolant level, power steering fluid level, and transmission fluid level. Look for any leaks or signs of damage.
05
Then, inspect the steering system, checking for any loose or worn out parts. Test the steering wheel's play by gently turning it back and forth.
06
Next, move to the suspension system and check for any visible damages or leaks. Look for worn out bushings, loose bolts, or damaged shocks.
07
Proceed to the brake system and check for proper brake pedal travel, brake shoe thickness, and brake fluid level. Ensure that the parking brake is functioning correctly.
08
Inspect the tires, including tread depth, tire pressure, and any signs of damage or uneven wear. Pay attention to the wheel nuts to ensure they are properly tightened.
09
Finally, check the coupling system and ensure that it is secure and functioning correctly. Test the horn, windshield wipers, and any other controls inside the vehicle.
Anyone who is applying for a commercial driver's license (CDL) or those who operate large commercial vehicles, such as trucks or buses, need to complete the DMV CDL pre trip inspection. This pre trip inspection is crucial for ensuring the safety of the driver and others on the road, as well as complying with regulations and maintaining the vehicle's proper functioning. It is especially important for those planning to work in the transportation or trucking industry.
This is how it works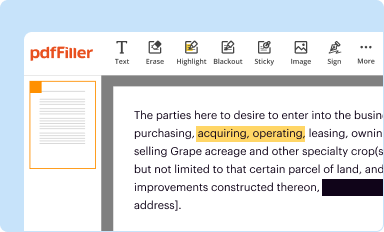 Edit your dmv cdl pre trip form online
Type text, complete fillable fields, insert images, highlight or blackout data for discretion, add comments, and more.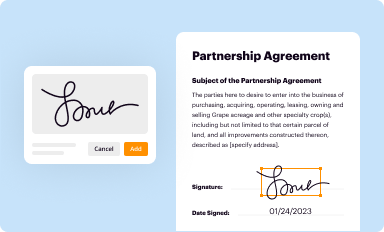 Add your legally-binding signature
Draw or type your signature, upload a signature image, or capture it with your digital camera.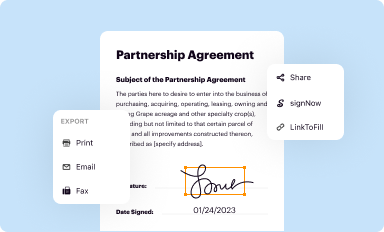 Share your form instantly
Email, fax, or share your dmv cdl pre trip form via URL. You can also download, print, or export forms to your preferred cloud storage service.
How to edit dmv cdl pre trip inspection checklist online
To use our professional PDF editor, follow these steps:
1
Set up an account. If you are a new user, click Start Free Trial and establish a profile.
2
Upload a document. Select Add New on your Dashboard and transfer a file into the system in one of the following ways: by uploading it from your device or importing from the cloud, web, or internal mail. Then, click Start editing.
3
Edit dmv pre trip inspection checklist form. Replace text, adding objects, rearranging pages, and more. Then select the Documents tab to combine, divide, lock or unlock the file.
4
Save your file. Select it from your list of records. Then, move your cursor to the right toolbar and choose one of the exporting options. You can save it in multiple formats, download it as a PDF, send it by email, or store it in the cloud, among other things.
It's easier to work with documents with pdfFiller than you can have ever thought. You may try it out for yourself by signing up for an account.
People Also Ask about dmv cdl pre trip inspection checklist
What vehicles are exempt from emissions in NY?
What weight heavy truck can be inspected in NYS?
Which of these items should be checked in a pre trip inspection?
What is on the CDL A road test in NY?
What is the first thing you must do before starting your pre trip inspection of the engine compartment?
What year vehicle is exempt from safety inspection in NY?
California Dmv Pre Trip Inspection Checklist is not the form you're looking for?
Search for another form here.
Comments and Help with dmv pre trip inspection
FAQ
Who is required to file dmv cdl pre trip?

Anyone who holds a commercial driver's license (CDL) is required to take a pre-trip vehicle inspection test before operating a commercial motor vehicle.

What is the purpose of dmv cdl pre trip?

The purpose of a DMV CDL pre-trip inspection is to make sure that a commercial driver is aware of any potential mechanical issues that may compromise the safety of the vehicle and its occupants. The pre-trip inspection is a visual inspection of the vehicle's brakes, steering, tires, and other components that have the potential to cause an issue on the road. The pre-trip inspection is also a great way to familiarize the driver with the vehicle and its operation.

What information must be reported on dmv cdl pre trip?

Pre-trip inspection requirements for commercial drivers vary from state to state. Generally, a pre-trip inspection is an inspection of the vehicle to make sure it is safe and roadworthy before operating it. The pre-trip inspection should include, but is not limited to, the following: • Check the fuel, oil, water, and coolant levels. • Check the brakes, steering, suspension, lights, and tires. • Make sure all mirrors and windows are clean. • Inspect the body for any damage. • Verify the trailer is secure and the cargo is properly loaded. • Make sure all safety equipment and warning devices are in good condition and operational. • Check the vehicle for any fluid leaks.

What is dmv cdl pre trip?

DMV CDL pre-trip refers to the pre-trip inspection that commercial driver's license (CDL) applicants must undergo at their local Department of Motor Vehicles (DMV) office. This inspection involves thoroughly examining the key components and systems of a commercial vehicle to ensure that it is in safe and working order before hitting the road. The pre-trip inspection covers areas such as the engine, lights, braking system, tires, steering, mirrors, trailer coupling, exhaust system, and other crucial parts of the vehicle. The purpose of this pre-trip inspection is to assess the driver's knowledge and ability to identify potential issues and ensure safe operation of a commercial vehicle.

How to fill out dmv cdl pre trip?

Filling out the DMV CDL pre-trip inspection form requires careful attention to detail and knowledge of the various components of the commercial vehicle you are inspecting. Here are the steps to follow: 1. Start with the vehicle information: Write down the make, model, year, and license plate number of the commercial vehicle on the form. 2. Examine the engine compartment: Open the hood and visually inspect the engine for any signs of leaks, damage, or loose parts. Check the fluid levels (engine oil, coolant, power steering, windshield washer, etc.) and make sure they are at the proper levels. Verify that all belts and hoses are in good condition and not frayed or worn. 3. Inspect the exterior lights: Walk around the vehicle and check all lights, including headlights, turn signals, brake lights, hazard lights, and clearance lights. Make sure they are all working properly and that the lenses are not cracked or broken. 4. Check tires and wheels: Inspect each tire for proper inflation, tread depth, and any cuts or bulges. Verify that lug nuts are properly tightened and that wheel rims are not cracked or bent. 5. Inspect the steering and suspension: Check the steering system for any excessive play or looseness. Inspect the suspension components, including shocks, springs, and leafs, for any signs of damage or wear. 6. Look at the frame and body: Visually check the frame for cracks or damage. Inspect the body for any loose or damaged panels, doors, or windows. 7. Inspect the exhaust system: Look for any leaks or damage in the exhaust system. Make sure the muffler is securely attached and not emitting excessive fumes or noise. 8. Verify the air brake system: Test the parking brake to ensure it engages and disengages properly. Inspect the air brake lines, hoses, and fittings for any leaks, wear, or damage. Check the air pressure gauge for proper functioning. 9. Check the coupling devices: Inspect the fifth wheel or pintle hook for any cracks, damage, or wear. Make sure the locking mechanism is secure and properly greased. 10. Complete the form: Once you have inspected each component, record your findings on the form. Indicate any issues or deficiencies you have encountered, and, if needed, note the actions taken to address or resolve the problems. Remember to study and know the specific requirements and regulations set by your state's DMV for CDL pre-trip inspections, as the form format and requirements may vary.

What is the penalty for the late filing of dmv cdl pre trip?

The penalty for the late filing of DMV CDL pre-trip varies depending on the jurisdiction and specific circumstances. In general, late filing may result in fines, penalties, or consequences such as the suspension or revocation of the CDL. It is essential to check with the local DMV or regulatory agency to determine the exact penalties and requirements for late filing.

How can I edit dmv cdl pre trip inspection checklist from Google Drive?

By combining pdfFiller with Google Docs, you can generate fillable forms directly in Google Drive. No need to leave Google Drive to make edits or sign documents, including dmv pre trip inspection checklist form. Use pdfFiller's features in Google Drive to handle documents on any internet-connected device.

Can I edit california dmv pre trip inspection checklist on an Android device?

With the pdfFiller Android app, you can edit, sign, and share cdl pre trip inspection checklist on your mobile device from any place. All you need is an internet connection to do this. Keep your documents in order from anywhere with the help of the app!

How do I fill out dmv cdl checklist on an Android device?

Use the pdfFiller mobile app to complete your pre trip inspection checklist pdf form on an Android device. The application makes it possible to perform all needed document management manipulations, like adding, editing, and removing text, signing, annotating, and more. All you need is your smartphone and an internet connection.